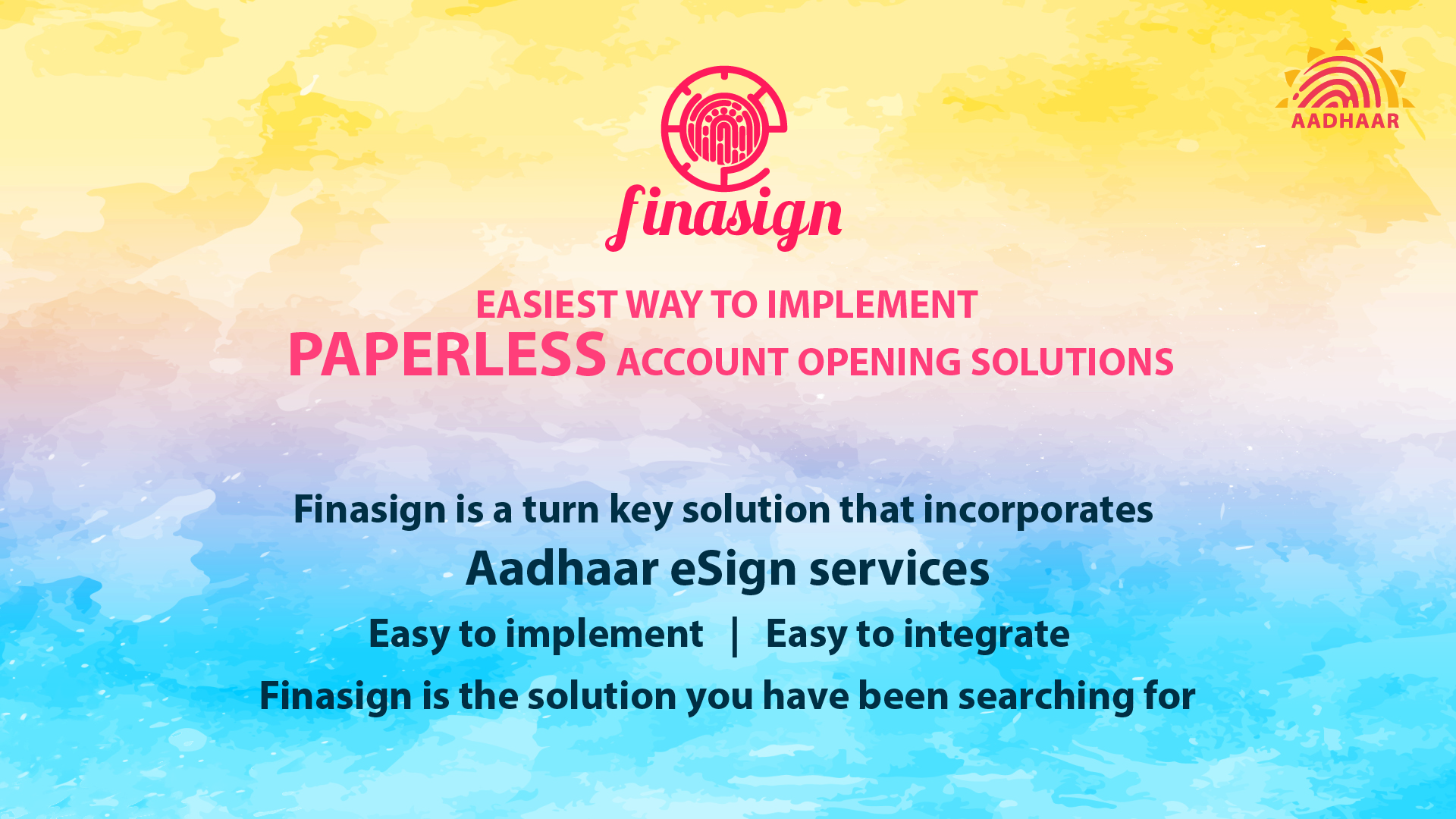 Finasign eSign solution from Finahub is an end to end solution that provides both client and server software modules to allow organisations to easily deploy eSign services to their customers and employees.
Aadhaar eSign Service is digital signature services provided by Controller of Certifying Authorities and UIDAI to enable any Aadhaar holder to do a digital signature without having to use any other software. eSign Service truly democratises digital signature technology, making it accessible to the entire population of India. Organisations catering to Indian customers can now take advantage of eSign Service to do away with paperwork and provide a truly digital experience to their customers. This is especially true in cases customer onboarding or new service delivery for customers of Banks, Stock brokers, Insurance companies and other financial organisations where furnishing of self-signed supporting documents are needed.
Contact Us
Please get in touch with us for any queries regarding Aadhaar eSign service implementation.
Finasign eSign Solution
Finasign eSign Solution is a complete software package that is needed to implement eSign service within your organisation. The service includes the eSign server, web and mobile client applications needed to roll out the service. The server exposes REST APIs that can be used to easily integrate eSign features to existing processes.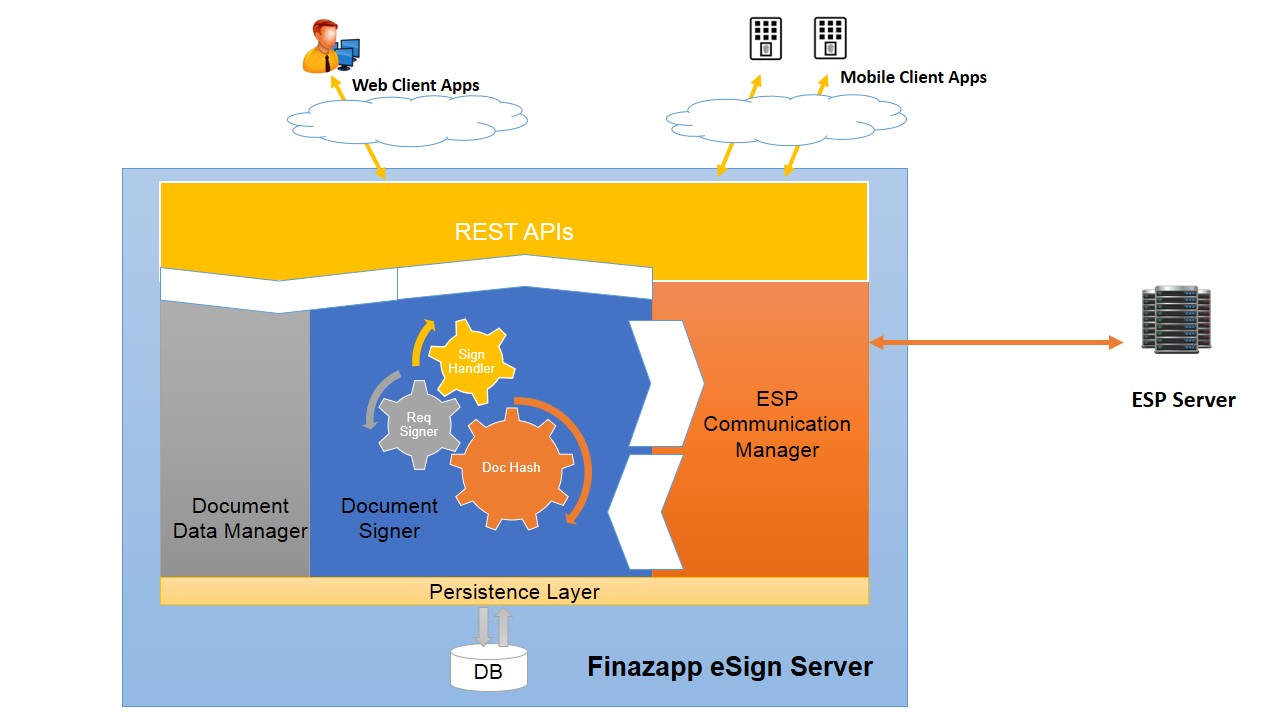 Advantages
Ease of Integration
Finasign eSign Server exposes simple REST API that enables easy integration of eSign functionality with the existing services.
Compliance and Audit Ready
Finasign eSign Server solution is compliance and audit-ready as per the norms of CCA and UIDAI. So you don't have to worry about compliance issues in esign service implementations.
Easy and Secure Digital Signature
Finasign eSign Server resides in your premises and will communicate with your other systems through highly secure (SSL) channel, thereby making your data communications safe and secure. Thereby providing digital signatures anywhere anytime.
Highly Scalable
Finasign eSign Server can be scaled in accordance with the growth of your business. This enables you to services millions of Aadhaar holders with legally valid digital signatures.
Built-In Data Privacy
Finasign eSign Service ensures the privacy of the signer by requiring that only the thumbprint (hash) of the document be submitted for signature function instead of the whole document.
Onboard your Customers in Minutes.
With the help of Finasign eSign Service, you can complete the entire onboarding process within minutes. Saves you from the hassles of paperwork and provide a better onboarding experience.