Gold Loan Machine is a patent-pending technology(2939/CHE/2015 A) is an ATM-like machine that completely automates the gold loan issuing process.
Concept
Gold Loan Machine (GLM) is a computerised ATM like machine that completely automates the process of issuing gold loans. The machine takes care of accepting the gold ornaments, checking for the presence of embedded stones in the ornaments, checking the purity level of the gold ornaments, precision weighing, identifying the appropriate gold loan product, issuing the loan, packaging gold loan and storing the gold ornaments in the secure vault.
Gold Loan Machine utilises Aadhaar Authentication and Aadhaar eSign in the gold loan issuing process to make the gold loan issuing process completely paperless. For new customers, GLM uses Aadhaar eKYC for collecting KYC details of the customers and it goes on to create new customer records using it before proceeding to issue the gold loan.
Contact Us
Feel free to get in touch with us if you have any queries regarding Gold Loan Machine.
GLM Process
The process of issuing a loan using the gold loan machine is a given below.
Onboarding New Customers
For onboarding new customers, GML uses Aadhaar eKYC to collect the KYC infomation of the customer at the onset of the transaction. It uses the KYC data to create a new customer record before proceeding with the loan issuing process. The full process flow for issuing gold loan to a new customer is as depicted in the process flow diagram given below.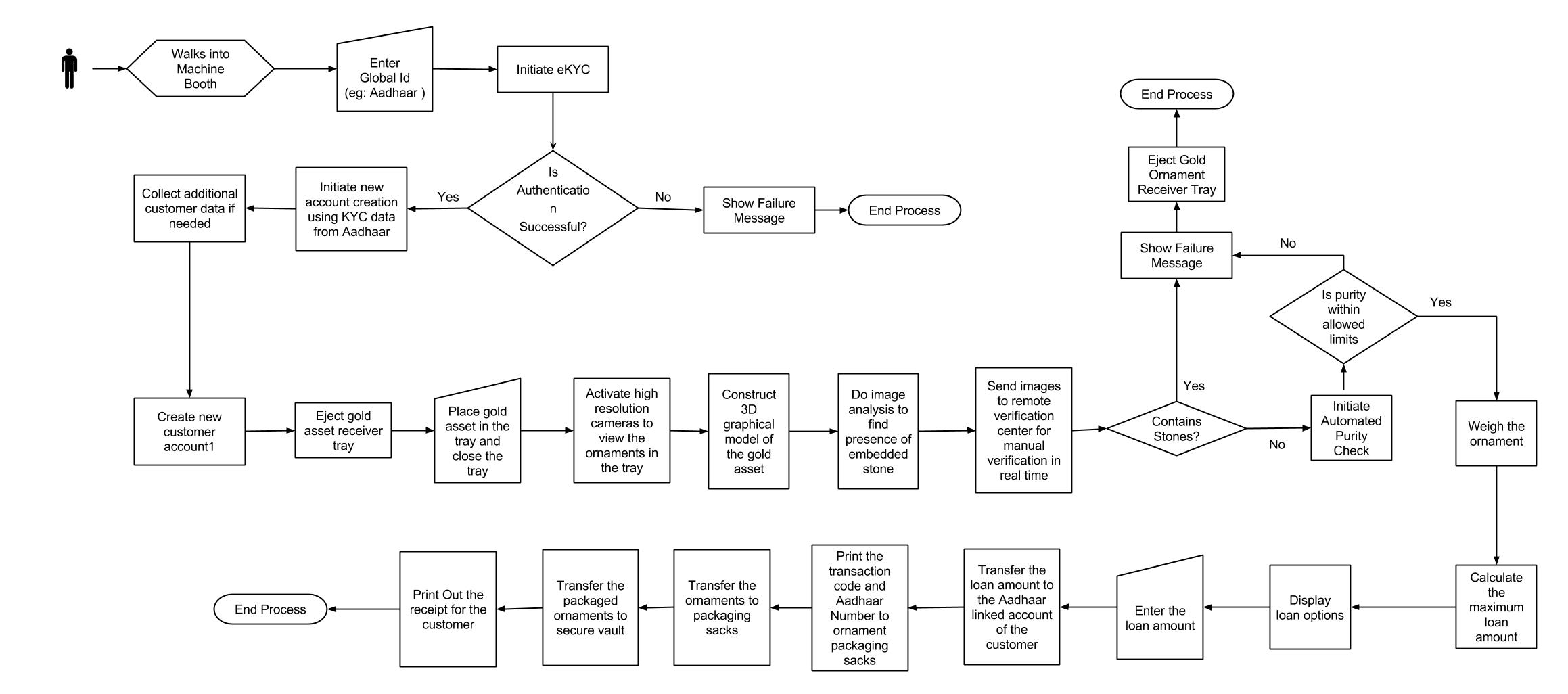 Servicing Existing Customers
For existing customers, the customer authentication is done through Aadhaar Authentication. The loan issuing process starts after successful Aadhaar based biometric authentication of the customer. The details of the gold loan issuing process to an existing customer is as depicted in the process flow diagram given below.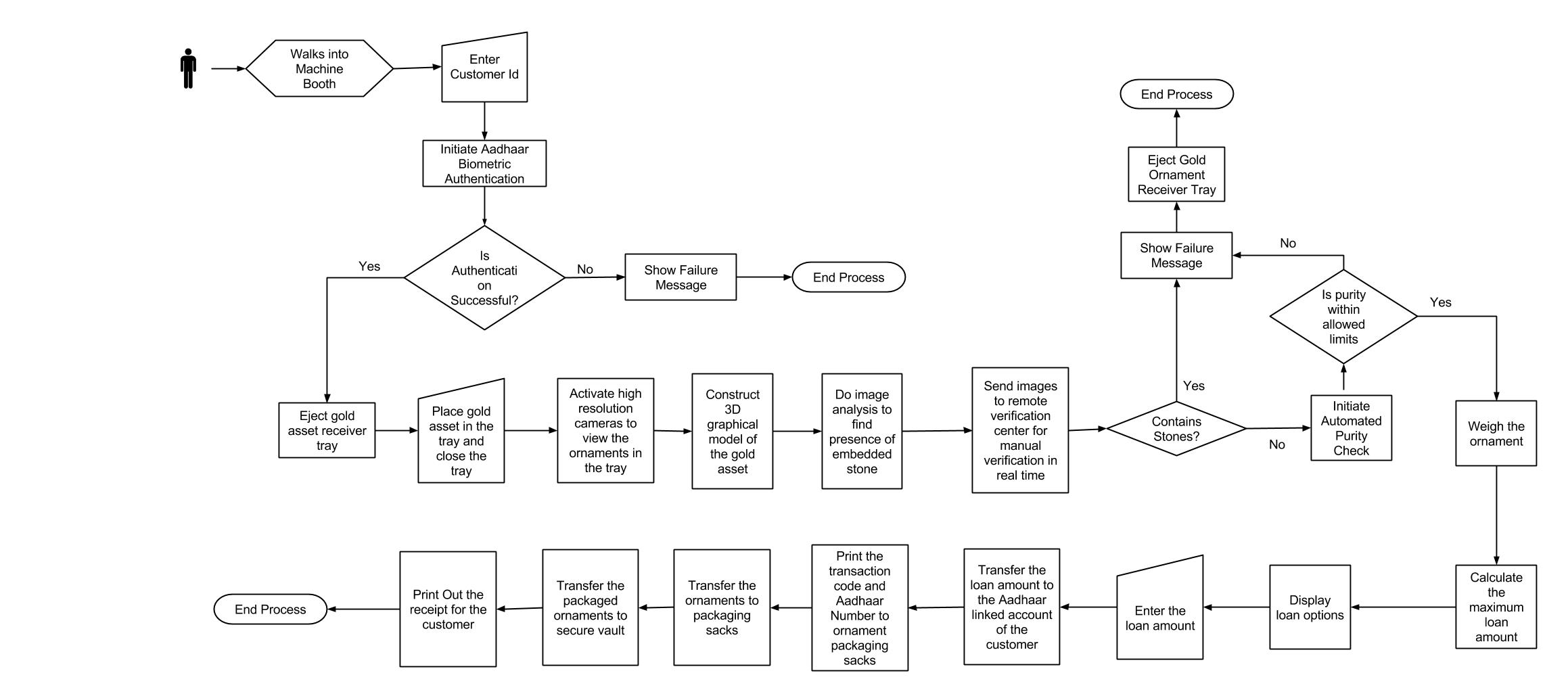 Advantages
Fully Automated Process
Fully automated and paperless gold loan issuing process for both new customers and existing customers.
24X7 Operation
GLM is an ATM like devise that operates 25X7, 365 days a year thereby help the customers get access to capital at any hour of need.
Full KYC and ML Guideline Compliance
GLM uses Aadhaar authentication and Aadhaar eKYC to authenticate existing customers and onboarding new customers thereby providing complete compliance with RBI's KYC and ML Guidelines.
Remote Location Installations
GLM is more cost effective than operating a branch and it also operates 24X7 unattended thereby making it viable to operate GMLs in locations that were unviable for branch operations
Onboard New Customers Quickly
GLM's Aadhaar eKYC integration enables fast and easy onboarding of new customers even at remotest locations.
Provide Better Service at Lesser Cost
Easy customer onboarding, fully paperless operation, 24X7 service et al enables providing better customer service at a reduced cost is a win-win situation for gold loan customers and companies providing gold loans.